Lightweight Kayaks For Women
With lightweight kayaks for women now on the market, I can go paddling anytime, anywhere and without relying on someone else.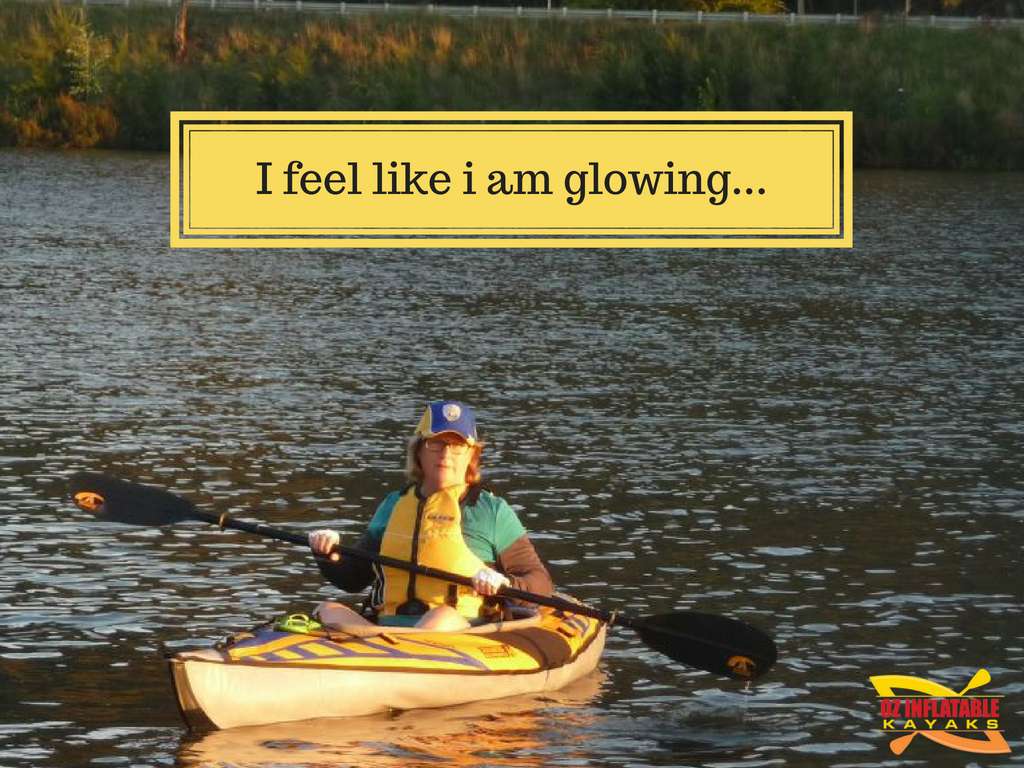 As a woman, I had ruled out kayaking because I couldn't handle a heavy hard-shell kayak on and off roof racks. I didn't know lightweight kayaks for women existed!
It's sad to think that I nearly missed out on such a wonderful way to relax, enjoy nature, get some exercise and make friends.
The truth is that there are many women out there who now enjoy paddling without having to rely on others for help with the kayak.
The key is getting the right kayak.
"Hi Emily, I have been kayaking every day in this brilliant kayak.

My arms are sore but I feel like I am glowing.

I can't believe how peaceful and restful it feels just sitting on the lake watching the fog lift off the water, the birds mucking about and the fish frolicking.

The kayak is very comfortable and moves ever so easily and quickly when I want it to.

I also like the paddles – light and easy to use since I am a beginner.

I am taking the kayak to Narooma on the NSW South Coast this weekend for some inlet paddling and can't wait."
Regards, Angela, Canberra
So what is the right kayak for a woman?
It has to be lightweight so that you can lift and carry the kayak from your home to your vehicle, and then from your vehicle to the water. You want to get some exercise, but you don't want to pull something! That's the beauty of lightweight kayaks for women – they are so easy to lift!
It has to be compact so you can fit it inside your car.  Lifting a kayak onto roof racks is a huge hassle that most women don't want to deal with.
It has to be stable so you feel safe if you are kayaking on your own.  This gives you the freedom to go paddling anytime and anywhere.
It has to have a nice open cockpit so you don't need to be a yoga expert to get in and out of it.
It has to be easy on the back and gentle on the bum. You want to be able to continue to enjoy paddling well into your senior years (or start enjoying paddling if you are already there …). Sometimes, lightweight kayaks for women are lightweight because they have compromised on comfort. That is not going to work!
It has to be quick and easy to set up – no complicated instructions or fiddling around with parts.
It has to be easy to paddle and fast so you can keep up with the group. Kayaking groups are a great way to meet new people and make friends.
At Oz Inflatable Kayaks, we have a few different lightweight kayaks for women. But the AdvancedFrame Sport Kayak from Advanced Elements stands out above the crowd.
Click here to check out the Light and Easy Kayak Package now - the BEST of all of our lightweight kayaks for women!